About
Peta Einberg
human she/her
Peta has been casting across Film, TV Drama and TV Commercials for a really long time… seriously, a REALLY long time. We've won loads of awards too. We mainly do TVCs now because they're fun.
Amber Mosdell
human she/her
Amber met Peta just after she arrived in Australia in the early noughties. When she is not working in Television Production, she loves wearing her Casting Hat (and looks good in it too).
Alex Greenhalgh
human she/her
Alex has joined us from the Agents side and is quickly showing us, she's going to take over the world.
Buckley
canine he/him
Buckley is the newest member of the PEC team, currently weighing in at 10kgs, but quickly heading towards 35 kgs. Interests are Squeaky Toys and sitting on people's feet.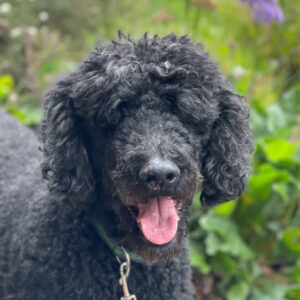 RIP Banjo
01.01.22
COVID Policy
We are a COVID safe business, QR check in is mandatory and proof of vaccination status/medical exemption will be required on entry to our offices/studio.